welcome to my new home
i have decided to move over here
reasons unknown
blog design by the lovely courtney!

i am going to try and open up a bit more on my blog
not many know the real
kimi



this is one of the most recent pictures of me.
in this picture is my new tattoo that i got in austin while there for craft renegade. my awesome friend mike did it!
also, it shows how long my hair is.
i am trying really hard not to cut it, because in the summer i hate curling, blow-drying, straightening it!

please check out the about me link above
i will slowly adding information and links to the blog
i will be starting to do a blog schedule
which i will disclose tomorrow
i will try and keep up with the blog

i hope you stay for a while
i will be participating in
janel's journaling for a cause class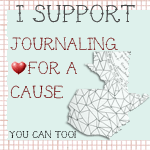 la,rachel and courtney's home ec class

also, tomorrow i will be posting the 1st part of 100some things about me.
Once I started writing, I kept writing things that I want to let you in on, also things that I want to remember about myself.
this brilliant idea came from a lovely lady named viv.
she is a huge inspiration in my life.

good night for now and thanks for stopping by!!